You Deserve
a Reliable Comic Book Store

By Jim Drucker, CEO, NewKadia.com



---

125 Noble St., 3rd Floor • Norristown, PA 19401
610-277-3000 - Office hours: Weekdays, 10 am - 6 pm EST


When I started buying comic books online for my collection, I was amazed at the awful job many sellers were doing.

Some graded comic books accurately, but protected them poorly.
Some packed the comic books carefully but didn't ship them for 10 days.
Some shipped them fast but the books were over-priced.

No one, it seemed, was even trying to doing everything right. In contrast,
I wanted to create the world's best
Comic Book Store
where you could depend on
Accurate and Honest Grading
Secure Packaging
Fast Delivery
Low Prices
Safe Transactions
Great Customer Service
®



Now, later, how are we doing? Over 2,500 customers have reviewed us at Bizrate.com. Read their uncensored reviews.





We Searched for Great Ideas




Here's how we got started. First, we bought from about 100 online sellers to see everyone elses good ideas.

One person protected each comic with a comic bag and cardboard so it wouldn't bend. We copied that idea.

Another shipped books in an unbendable box - we copied that idea too. When we couldn't find a box the right size we got boxes custom-made. We didn't want your books moving around which can crush their corners. Soon, we had lots of great ideas.




We Believe You Deserve ...



1. Great Customer Service



Contact us easily






Have a question? Click the button to the right


Or call us at 610-277-3000, Monday -Friday, 10 am - 6 pm EST

Or email us at and we'll reply Wednesday by 11 a.m. EST

We hate stores where you can't find anyone to talk to. That stinks. We respond fast because we know the more we help you, the more you'll like shopping with us.




We confirm your order


After you click the "Place Your Order" button, you'll see a Receipt if you pay by credit or debit card or Paypal, or an Invoice if paying by check or money order. Seeing either means we received your order.



We send an email when we ship your order


The email includes the estimated delivery date and a Tracking Number.




Listen to Our Customers











2. 100% Money-Back guarantee



You can return any book for a full refund We'll even pay the return shipping. We want you fully satisfied. If you're not, return it. I'm not sure anyone else pays return shipping, but heck if you return it, you shouldn't have to pay to return it. It's only fair!

If we sell 5,000 comics, we'll get 1 or 2 back. Sometimes we miss a defect (no one is perfect) and sometimes the customer is a tough cookie. But, we grade carefully so it's not a big problem.



3. US Shipping $4.49 on orders over $15 $5.99 if under $15

I once bought 1 comic book on eBay for $20 and was charged $10 for shipping which cost him $4.50. What a rip off! In contrast, in the USA you get Standard delivery on orders over $15 for $4.49 ($5.99 on orders under $15). Faster delivery is also available.




Inexpensive shipping outside the USA

Airmail to Canada is $6.50 plus $.99 per book.

Airmail to all other countries is $9.99 plus $.99 per book, which basically breaks us even on the shipping and packaging. Faster FedEx delivery is also available.



4. Fast shipping




Order Monday to Friday by 5 p.m. EST or Saturday by 3 p.m. EST and we ship the same day. Order Sunday (or Saturday after 3 p.m) and we ship on Monday. Order now, we ship Wednesday.



5. Accurate and Honest Grading

When we bought those 100 comic books, the grading was a mess -- some "Near Mint" comic books had torn covers, some "Very Good" comics were only in "Good" condition.

Most sellers graded very fairly. We copied that. But we needed a better way to accurately grade thousands of comic books. The Overstreet Price Guide didn't help much, because its rules for a comic's condition are spread over two poorly organized pages and are difficult to understand.



So, we made a chart summarizing the rules. Suddenly grading got easier. Our chart shows you what is wrong (and right) with each comic. For a full size chart, click here and refer to it while shopping.



6. Safe packing



We pack every comic in a comic book bag and place it on a comic book board to protect it. Then, we pack them in an unbendable box for extra protection.



We also stamp Fragile on your box.



7. Free insurance



Did I mention that your package is fully insured? Nope, I don't think I did. So, if someone bends our unbendable box, or if a 4,000 pound elephant steps on your package, don't worry, because our insurance will pay to replace it.

We pay for insurance because I once bought an expensive comic that was damaged in shipping and had to fight for a refund. What a drag! I never want to put you through that.

We've sent hundreds of thousands of books and we've had only 5 damaged packages ... or is it 6? I'm not sure because it happens so rarely I don't remember. A damaged book is another thing you don't have to worry about here.



8. Don't worry about debit or crebit card fraud
We use state-of-the-art security technology with names that the tech guys know. Basically, sending a card number over the internet is pretty safe. If someone charges without your permission, just contact your card company and they'll remove the charges from your account. You pay nothing.



Since 2000, we've sold over 1.1 million comic books online and not one person has had their card information stolen or in any way compromised from ordering on our website.

I think you run a greater risk when you give your card to a strange waiter and he walks away with your card.

For extra security, we also ask for your card's security number. It's a 3-digit number on the back of Visa, Discover or MasterCards or a 4-digit number on the front of American Express cards.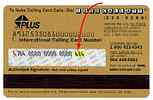 But, here's the best reason to use a card or PayPal -- your books are shipped right away. Pay by money order or check and you have to write a check or buy a money order, find an envelope, buy a stamp and mail it. Then wait until we get it.

Pay with PayPal or a card and you'll have your books much sooner.



9. Lowest Prices in the World



Our prices are low and keep dropping.

Every comic is priced below its Overstreet Price Guide value. Then, its price drops `each day it remains unsold. This way, you decide its sale price.

&nbsp Here's an example: Top titles usually sell quickly at the Overstreet price. But for some books Overstreet is really off base. $4.50 for Deathblow #1? I don't think so. More importantly, you don't think so. Deathblow #1 has dropped from it's original price of $4.50 to 88¢ and still no one is buying it. So, is Overstreet accurate? Not for Deathblow #1. But, when Deathblow's price drops far enough, someone will buy it. The lower price it eventually sells for is its real value. And who sets that value? The customer who buys it!

But don't wait too long, we've shipped to 90 countries, and some rich oil sheik in Abu Dhabi, or a student in Iowa may be about to buy that book you're hoping will still be there in a few weeks at a lower price.

By the way, Jerry Seinfeld once mentioned Deathblow on his TV show, so you'd think they'd be selling like crazy. They're not.





10. Free comic books!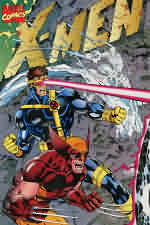 Well, hey, we wanted something for the big finish.
You can get FREE comic books with your order! Not valueless garbage like Warriors of Plasm #7... but comics we've gotten great deals on, like X-Men (1991 series) #1. For our freebie list, click here





Recap

Elsewhere you're buying just a comic book, but at NewKadia you get much more.


| | |
| --- | --- |
| Overstreet prices or lower | Yes |
| Protected by comic bag & board | Yes |
| Shipped in unbendable box | Yes |
| Money-back guarantee | Yes |
| Free shipping insurance | Yes |
| Free shipping on returns | Yes |
| Discounts on future orders | Yes |
| Secure Socket Technology | Yes |
| Free comics | Yes - US $9.99 and up |
The Future

NewKadia.com opened Jan. 1, 2000, and in the
we've been in business, we've constantly believed we always have to improve everything. We have a "to do" list, and I'm not kidding, there are 209 things on the list. Each is designed to make shopping easier.
We're located in suburban Philadelphia and we occupy the entire third floor of this office building. Our entire facility is climate controlled - air conditioned in the summer and heated in the winter - to protect books from changes in humidity and temperature.

After we process your order and pack it in a sturdy box, your order travels down on an elevator to the loading dock. Monday through Saturday, FedEx and U.S.P.S. trucks pick up the box, to start its trip to you.


Our processing center and offices.
Right now we only sell comic books -- and we're the world's largest internet-only comic book store.




What do 1/2 million comic books look like?
This picture shows about 150,000.

We don't sell Spider-Man posters or Superman action figures. We may some day, but we're focussing on being the most reliable and trustworthy comic book store in the world.


Jim Drucker
and the NewKadia Team


C.J.
Since 2009



Perry
Since 2007



Larry
Since 2012

®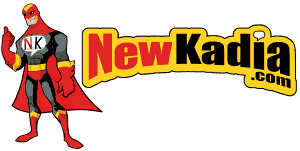 ®
Get the Latest Comic News
News • Tips • Discounts Subscribe Read an issue





100% Secure Cart
Comic books = 0



About us
155208601
© 2000-2014 NewKadia comic books 125 Noble St, 3rd floor Norristown, PA 19401
610-277-3000 Mon-Fri 10 am - 6 pm EST Email:



Currency data by coinmill.com
© 2000- 2014 NewKadia NewKadia's logo & NewKadia-Man character are trademarks of NewKadia.com

159435745