Payment Methods

During checkout, click one of these payment methods.


Credit or debit card

Order now, we ship Thursday.

Money Order or Check

We ship 1 business day after receiving a money order; 5 days after receiving a check.
At checkout, after you click the Place Your Order button, the total due and our mailing address appear.


---


Your Credit or Debit Card is 100% Secure
Our GeoTrust certified secure server encrypts your information.



Hear our Security Promise:
To listen, click arrow




At checkout for extra security, we require your card's security (CVV) number. By requiring the security number, a person with your card number but NOT the card can not use your card.
Visa, MasterCard or Discover
Last 3 numbers on signature line
American Express or Optima
4 numbers on front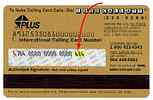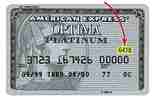 ---