Tips for Faster Shopping


First, find the comic series you want. How to

Then, click the issue number you want, and you'll see it listed on its page.

The top of page gives information about the series.
Tips 1-4 help you find other, related series.
Tips 6-8 help you find specific issues of this series.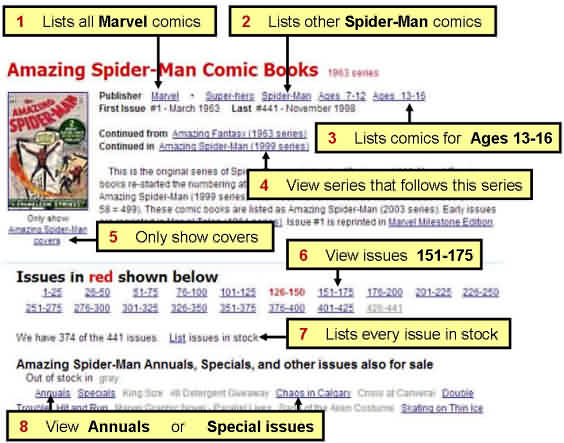 The bottom of the page gives information about each issue.
Tip 9 lets you customize the page.
Tips 10-13 provide more information about each available copy.
Tip 14 lets you add several issues to your Cart with 1 click.