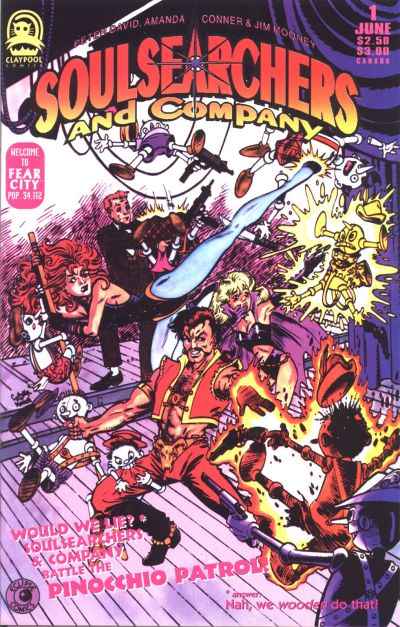 Only show
Soulsearchers and Company covers


First Issue #1 - June 1993 Last #82 - January 2007

If you're threatened by some of the loonier examples of evil enchantment in Fear City, who are ya gonna call? Soulsearchers and Company is your best bet! They're a group of psychic investigators who, each with his own augmented ability, aids those in need.