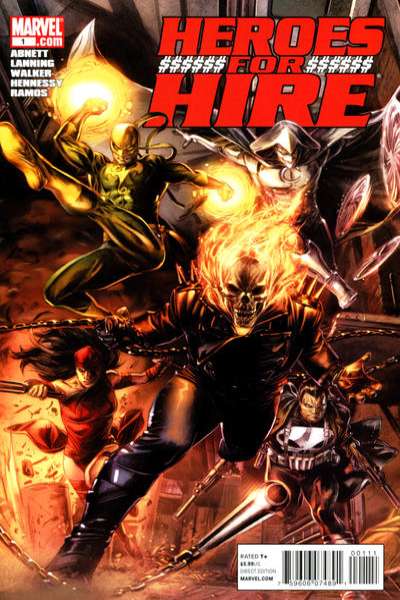 Only show
Heroes for Hire covers


Sales Rank #3,635 See Top 2,500
Publisher Marvel • Super-hero
First Issue #1 - February 2011 Last #12 - November 2011
Continued from Heroes for Hire (2006 series)

Punisher, Moon Knight, Shroud, Elektra, Paladin, Silver Sable, Ghost Rider, Iron Fist, Falcon, and Misty Knight are brought together. How is this network different from all other teams? Who is their first target, and what mysteries wait for them?