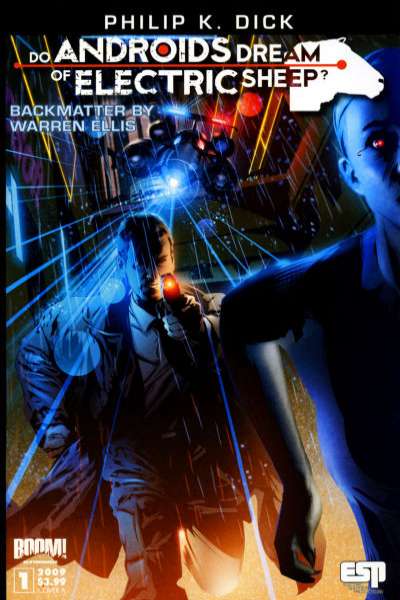 Only show
Do Androids Dream of Electric Sheep? covers


Sales Rank #3,658 See Top 2,500
Publisher Boom!
First Issue #1 - July 2009 Last #24 - May 2011

The "Do Androids Dream of Electric Sheep?" comic book series is based on the science fiction novel by Philip K. Dick, first published in 1968. The main plot follows Rick Deckard, a bounty hunter of androids, while a secondary plot follows John Isidore, a man of sub-normal intelligence who aids some fugitive androids. The novel is set in a post-apocalyptic near future, where Earth and its populations have been damaged greatly by Nuclear War during World War Terminus.

The movie Blade Runner was based on the novel.