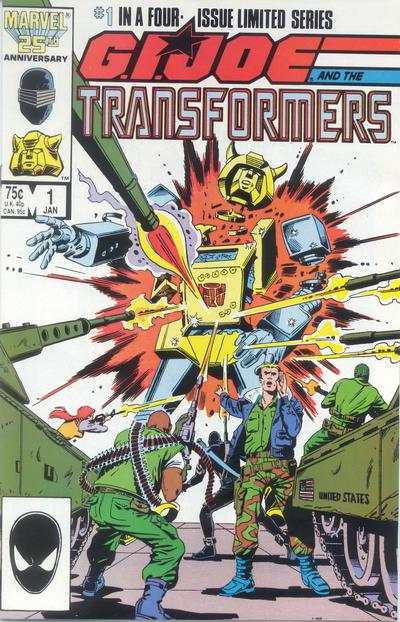 Only show
G.I. Joe and the Transformers covers


Sales Rank #
Warning: number_format() expects parameter 2 to be long, string given in /homepages/27/d121398630/htdocs/Issues.php on line 1077
See Top 2,500
Publisher Marvel • War Ages_7-12 Ages_13-16
First Issue #1 - January 1987 Last #4 - April 1987
Continued in G.I. Joe vs. the Transformers

The Transformers, a Hasbro toy, teamed up with the other popular Hasbro property of the 1980s, G.I. Joe. The Joes, the Autobots, and Cobra (after being betrayed by the Decepticons) joined forces to stop the Decepticons from activating an energy drill device to suck up energy from the Earth's core, which would destroy the planet.