Today's $100 Gift Card Winners
If your name appears, click here and follow the directions
to claim your Gift Card within the next 12 hours, 25 minutes.
To enter or for the official rules, click here

Landon B. from Waxhaw, NC, whose email begins with: sheixxxxx@xxxxx.com
Sarah H. from Saint Petersburg, FL, whose email begins with: aq67xxxxx@xxxxx.com
Helda V. from Fort Pierce, FL, whose email begins with: roxaxxxxx@xxxxx.com
Trevor S. from Clarence, NY, whose email begins with: trevxxxxx@xxxxx.com
Lynda S. from New York, MT, whose email begins with: lyndxxxxx@xxxxx.com
Alden F. from Oshkosh, WI, whose email begins with: aeroxxxxx@xxxxx.com
Sean T. from Port Orange, FL, whose email begins with: zombxxxxx@xxxxx.com
Jeaneen J. from Salt Lake City, UT, whose email begins with: dogmxxxxx@xxxxx.com
Shane R. from East Petersburg, PA, whose email begins with: shanxxxxx@xxxxx.com
Daniel L. from Austin, TX, whose email begins with: danlxxxxx@xxxxx.com
Names and emails abbreviated to protect your privacy.

2,750 chances to win. 10 each day through Dec. 31, 2016.
Check again in 12 hours, 25 minutes.
---

Save 15% to 40% Every Day
A different sale every 24 hours!
Click here for today's sale.
Home

Under 50¢ each
Lowest prices anywhere!


How can we sell a comic that others sell for $4, for under 50¢? It's simple. We sell so many, we're happy to make a tiny profit on each.
Our Secret of Low Cost Comic Books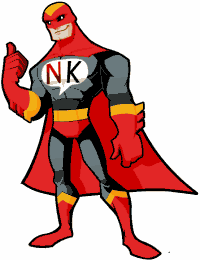 How can we have a comic book for sale for under 50¢ that others sell for $4? It's simple. We're the biggest comic book store in the world. We make a smaller profit on all of our comic books because we sell so many comic books. Comics on this list in great condition (those graded Very Fine or Near Mint) are priced low, because we are overstocked of that issue and have alot of them for sale. As the number of copies of a comic for sale goes up, the price goes down.

From Spider-Man comic books to X-Men comic books to Batman comic books, you'll find them all in our low cost comic books section. We specialize in nothing but comic books and we have the lowest prices anywhere.

For example, we just bought 250,000 comics from a guy who was storing them in his triple garage. He had at least 10 to 20 copies of about 15,000 different DC and Marvel issues -- Spider-Man comic books, X-Men comic books, Superman comic books, Batman comic books, Avengers comic books - you name it, he had it. We'd rather sell a $4 comic for 30¢ right now and make a small profit 20 times, rather than price them all at $4 and wait 5 years to sell all the comic books.

NewKadia.com offers you the best collection of low cost comic books in the world. Our prices start under 30¢ and we deliver in the United States for $2.49 for any order over $15 (or $4.49 if your total is under $15). This is NOT a mis-print. Order 1 or 100,000 comics and delivery is only $3.99 for orders over $15. Shipping outside the USA is by airmail and is priced at what it costs us to send. We won't rip you off on delivery.

Within our inventory of low cost, cheap and affordable comic books, you'll find comic books from:

DC Comic Books - With Superman comic books, Batman comic books, Flash comic books, Wonder Woman comic books and others, DC Comics is one of the best-known comic book publishers. You'll find many DC comic books in our low cost comic books collection.

Marvel Comic Books - Not to be outdone by its rival DC, Marvel comics has amazing superheroes as well. Marvel Comics include X-Men comic books, Spider-Man comic books, Iron Man comics books, Fantastic Four comic books, the Incredible Hulk and the Avengers.

Vertigo - Vertigo comics are geared to the more mature reader, such as the Books of Magic and Hellblazer. It's published by DC comics.

Dark Horse Comic Books - Dark Horse comic books has some of the hottest titles today. From Angel and Buffy to Conan and Fear Agent.

IDW Comic Books - IDW comic books has an unique stable including Angel, Castlevania, CSI, and Doctor Who. IDW is noted for picking up where television series leave off.

Image Comic Books - Spawn, Invincible, and The Walking Dead are published by Image comic books. We have the low cost comic books from Image comics that you're looking for.

Archie Comic Books - Archie comic books never get old. From Archie and Jughead to Veronica and Betty, you cam find the Archie comic book titles you're searching for.

Charlton Comic Books - When truly classic titles are desired, Charlton comics is the place to turn. With Abbott and Costello, Atomic Mouse, Beetle Bailey and even Captain Atom to its credit, we have plenty of them at a low cost.

Dell Comic Books - If you're looking for Mighty Mouse, Bugs Bunny and other favorites, Dell comic books is the publisher to seek out.

Gold Key Comic Books - Gold Key comic books was responsible for a variety of G-rated comic book titles in its heyday including Star Trek, Robot Fighter and Magnus.

When you're looking for low cost comic books at low, cheap prices, NewKadia is the place. We have the thousands of comic books under 99¢.