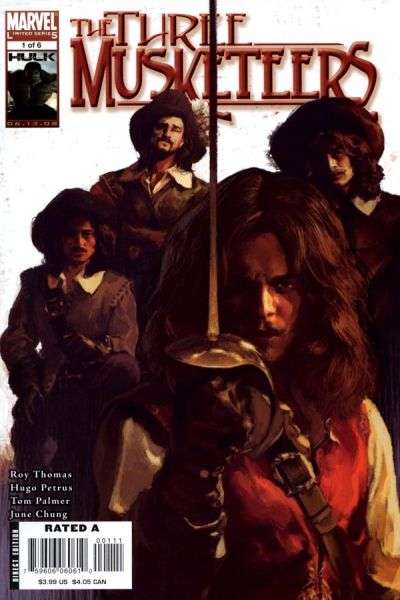 Only show
Marvel Illustrated: The Three Musketeers covers


Sales Rank #6,904 See Top 2,500
Publisher Marvel • Ages_13-16
First Issue #1 - August 2008 Last #6 - January 2009

BASED ON THE NOVEL BY ALEXANDRE DUMAS. Paris, 1625. A young man called d'Artagnan, after a series of misadventures, attempts to join the King's elite fighting force-The Musketeers! Joined by Porthos, Aramis and Athos, the four make short work of the Crown's adversaries. But little do they know, the evil Cardinal Richelieu is creating a counter force to the Musketeers, one which may soon challenge the power of the French throne itself!