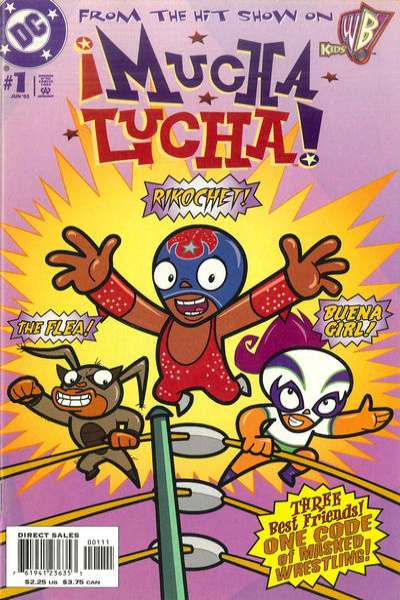 Only show
Mucha Lucha covers


Publisher DC • Ages_3-6 Ages_7-12 Sports TV:_Animated
First Issue #1 - June 2003 Last #3 - August 2003

Honor, family, tradition...and donuts! It's the Code of Masked Wrestling, and it's a way of life for best friends Rikochet, Buena Girl and the Flea. As students at the International School of Lucha Libre, they've got to learn to wrestle with skill and wit, develop a special signature move, and still find time just to be kids!