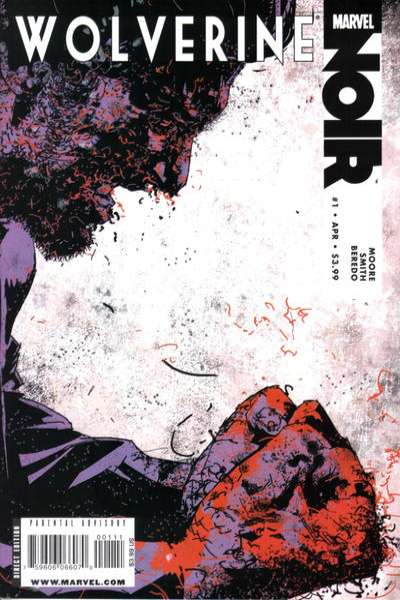 Only show
Wolverine Noir covers


Sales Rank #2,703 See Top 2,500
Publisher Marvel • Super-hero Wolverine
First Issue #1 - June 2009 Last #4 - September 2009

The Wolverine: Noir comic book series is set in New York's Bowery in 1937. Jim Logan, the fiercest knife expert in New York, runs a seedy detective agency called 'Logan & Logan' with his useless, halfwit brother, Dog. They're the best they are at what they do. But when a swanky dame named Mariko Yashida struts into the office, she opens up a world of hurt for Logan, forcing him to revisit his painful, bloody past.