Batman comic books

Since 2000, Batman comics are one of our best selling comics. For readers who buy Batman comic books, we've got lots of old Batman comic books for sale. Although the original Batman series is the most popular, other old Batman comic books are for sale here. They range from 1 issue standalone stories (one-shots) to longer series, such as Batman: Legends of the Dark Knight. When you buy Batman comic books here, they come with a full 100% money-back guaranted. So, if to collect or buy Batman comic books, look no further.

Why You Should Collect and Buy
Batman Comic Books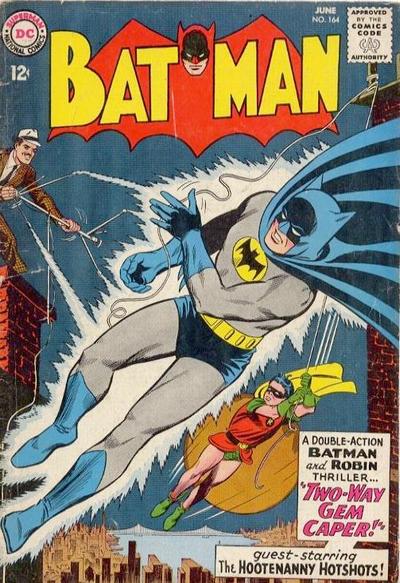 With the exception of Superman, Batman is the longest running title in comic book history. Issue #1 was published in 1940 and here we are over 75 years later and he's still going strong.

That's longer than any radio character or television character has been around. Just simply, an incredible run.

What makes the original Batman series so interesting is you can see its transformation through the years and choose which era is right for you.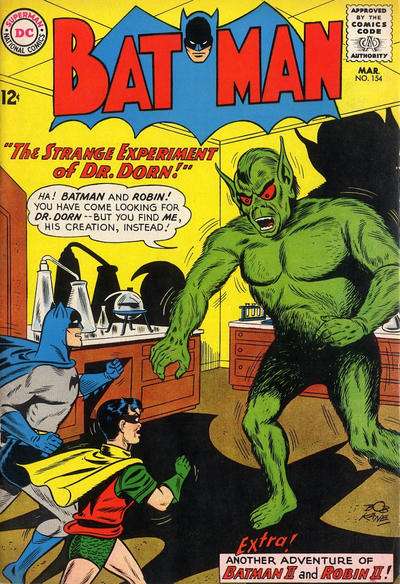 The original stories in the 1940s featured a dark, brooding hero. By the 1950's, with the addition of Robin, many stories had a science fiction theme and focussed on the dynamic duo's exploits with extra-terrestial beings.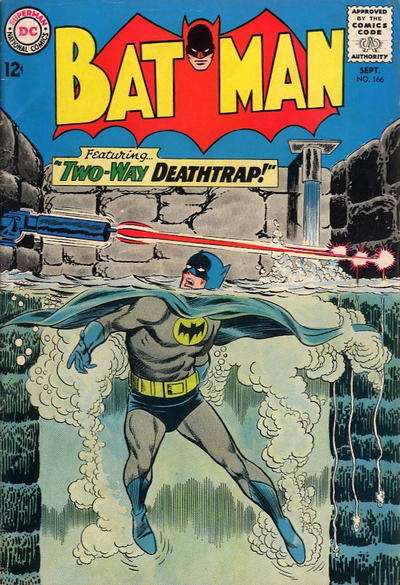 In June of 1964, once the famous TV show starring Adam West hit the screens, the series changed yet again, with Batman's "New Look" and it swung back to its original roots.

I've heard so many stories from so many people on how they collect the series. One fellow only collects issues from the year he was born, 1965 to the present. Another only collects from #1 to the year he was born. And yet another guy only collects issues with can be divided by the number 25. He goes after issue #25, #50, #75, #100, #125, #150, #20 etc. In that way, he can see the changes over the years and not break his bank.

One other guy only buys old Batman comic books with The Joker and the Riddler, while another only collects issues with Catwoman or Batwoman on the cover. Yet another customer told me he only collects issues where the word "death" or "dies" appears on the cover. I wonder if he's an undertaker?

But my favorite was the guy who said he was going to find every issue where Batman was tied up. (I didn't ask why).

In addition, collecting Batman can fit pretty much any budget. Of course the original Batman series is the most expensive to collect, but other Batman series, more recent in vintage, can be collected within most any budget. There are tons of good titles available, including

Batman: Legends of the Dark Knight
Batman: Shadow of the Bat
Batman Chronicles
Batman and the Outsiders
Batman Family
Batman: Gotham Knights

You can find the complete list of titles at
All Batman comic books

Lots of customers ask what comics will go up in value. I can't answer that specifically because no one has a crystal ball. But, I have observed that prices of old comics are based in the continued interest in that character by today's audience.

So, if that's an indication of future value, Batman might be one of the safer bets. If he can survive and prosper for over 75 years, then I'd say there must be something in the character and story line that has appealed to three generations. It might be a good bet that the universal themes and story lines of Batman comics will be of continuing interest in the future.

To buy Batman comic books go to Batman comics for sale